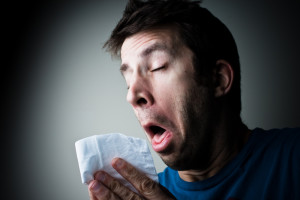 Staffing Industry Insurance: Obama Pushes Paid Leave
As President Obama gears up for his annual State of the Union Address, reports indicate that he plans on further pressing Congress to pass the Healthy Families Act, which would require Americans businesses in the private sector to provide their employees with the opportunity to incur a minimum of 7 days per year in paid time off. Currently, America is the only wealthy nation that does not guarantee a minimum number of paid sick-leave, vacation or family leave days for its workers. The proposed legislation is backed by a number of scientific studies and mounting evidence that employee health and wellness should be a top priority for businesses.
President Obama's efforts to ensure that all American workers have paid sick leave stems from a number of growing concerns about the economic and cultural impacts of workers who cannot afford to take time off from work when they or their families are ill. A  study in the Journal of Occupational and Environmental Medicine found that having employees come to work while ill cost American employers about $160 billion a year in lost productivity alone. Furthermore, when employees come to work ill, they further expose other co-workers, clients and customers to their ailment which can lead to even greater losses.
Currently, about 39 percent of all American private sector workers have no access at all to paid time off for sick leave or family needs according to the White House Council of Economic Advisers. White house officials estimate that this translates to roughly 43.5 million U.S. workers without sick leave. These individuals are more likely to come into the office when they are feeling under the weather because they lack the financial footing to miss work. In fact, lower income individuals are four times less likely to get paid sick leave than the top ten percent of wage earners.
The proposed legislation is not the first of its kind. In fact, just last year Connecticut implemented a mandatory paid sick leave legislation and California signed one into law. A recent review of the impacts of Connecticut's paid sick leave law found that employers saw little effect on their overall operational expenses, signifying that such legislation imposes no greater burden on American businesses. Furthermore, 15 percent of Connecticut employers saw increased productivity, 20 percent saw a reduction in sick workers coming to the office, and 30 percent saw a notable improvement in employee morale. A year and a half after the law went into effect, more than three quarters of employers were supportive of it.
While the fate of the Healthy Families Act remains to be seen, it is likely that more states could follow Connecticut and California's lead and impose such regulations on regardless of federal mandates.
Faced with mounting legislation and increased competition, it can be tricky for staffing professionals to navigate the ever changing risk exposures they face. At World Wide Specialty Programs we understand the unique and unpredictable nature of the temporary staffing industry. That's why we specialize in ensuring that staffing industry members attain the coverage they need to succeed. We proudly offer a comprehensive portfolio of staffing insurance solutions to help brokers secure everything from EPL to professional liability coverage for their clients. Give our temp staffing insurance specialists a call today at (877) 256-0468 to learn more about all our staffing agency solutions.