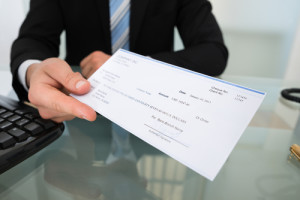 The cost of employing the average U.S. worker climbed 0.7 percent in the first quarter of 2015, according to the employment cost index released by the Labor Department late last week. According to reports, employment costs have climbed 2.6 percent over the past 12 months, which is the fastest rise since the fourth quarter of 2008. Experts are pointing to overall wage increases for U.S. workers as one of the primary factors. Wages, which reportedly represent roughly 70 percent of employment costs for employers, rose 0.7 percent in the first quarter, while employee benefits expenses rose 0.6 percent.
Wage increases have been a hot topic among employers, legislators and employees recently as many worker advocacy groups across the nation are calling for higher minimum wages and "living wage" mandate. However, despite the publicity and hype, industry details show that higher-paying jobs saw the strongest gains in the January-to-March period. Professional, scientific and technical services workers in particular saw a 2.1 percent wage gain, while the real estate, rental and leasing business saw a 1.5 percent advance. Even the manufacturing industry, one of the most widely monitored indicators of U.S. economic stability, saw a 0.7 percent wage increase across the board.
This was encouraging news for many Americans and economists who reportedly predicted a 0.6 percent gain overall, and is a strong sign that the U.S. economy is moving in a positive direction. Furthermore, weekly unemployment insurance claims, or jobless claims, reportedly dropped to 262,000 from 296,000 and a 15 year low, which was much lower than the 290,000 expected by expert economists. According to a Business Insider report, continuing claims fell to 2.253 million, representing the lowest level since December 2000.
Staffing is a dynamic and complex industry with many liability risk exposures. At World Wide Specialty Programs, we provide insurance solutions to help the staffing industry manage their risk exposures and protect their assets. Our complete portfolio of staffing agency insurance policies is available to agents and brokers to help their staffing clients attain the unique coverage then need. To learn more about our operation, give us a call today at (877) 256-0468.