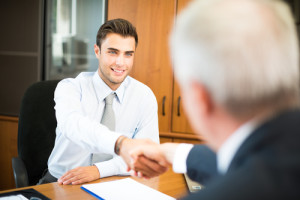 When looking to hire the very best job candidates, it's important to avoid complicated and cumbersome screening procedures. The more lengthy the hiring process is, the less likely it is to attract the top talent. It's also understood that those type of candidates is only available for a few days. Adjust your techniques to your company's benefit. It's also important to stay protected with Employee Benefits Liability.
According to an article in Staffing Industry Analysts, here are some ways to attract top talent while conducting due diligence.
Determine a candidate's character through their referrals. By proving your appreciation to your current team, you can perform well in the workplace they referred you in. Additionally, a personal connection tends to stay at your advantage.
Offer good pay. The most qualified candidates are attracted by increased wages. This results in lower turnover and more qualified job seekers. You can also do increases for skills like bilingual capabilities and off-hour shifts in determining a position's pay rate.
Get through necessary background checks. Sometimes, background checks can take time that is substantial. Try screening for what's necessary for each position. Adjust according to what you're looking for.
Rethink the job description for strong core competencies in a candidate. Sometimes, a lengthy job description can be a roadblock for a potential perfect candidate. Instead of focusing on the official requirements set by the hiring manager for that one person, loosen these requirements to cover core skills.
At World Wide Speciality Programs, we provide policy coverages to employers for negligent acts, in the administration of their employee benefit plans. Some of our highlights include occurrence forms, existing claims made coverage converted to an occurrence and the stand-alone policy. We strive to offer you service that will meet all your insurance needs. For more information on what we can do for you, call us today at 877.256.0468.