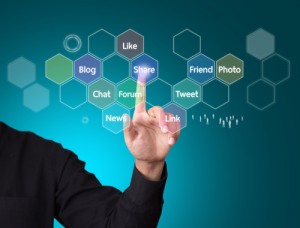 How Social Media Benefits the Temporary Staffing Industry
As technology has evolved over the years, many traditional brick-and-mortar businesses that previously relied on door-to-door sales, print advertisements, or word-of-mouth marketing to engage the public have needed to explore new ways to reach their consumers and prospects. Enter social media. Social media marketing helps small and large businesses alike get found online easily. Today, 62% of adults worldwide use some form of social media via their computer, smartphone, tablet, etc.
Social media may have began as a way to connect friends and family, but it has quickly become the norm for all types of businesses. The Burson-Marstellar Fortune 100 Social Statistics Report for 2012 shows this about Fortune 100 companies:
87% of them use social media, with Twitter being the most popular
75% are on Facebook
50% have a Google+ account
25% of them have a Pinterest account
A business doesn't have to be a Fortune 100 company to take advantage of social media, but as the statistics above show, today's businesses are actively using social media. So, what does this mean for the temporary staffing industry? Well, according to vice president of Lloyd Staffing Nancy Shuman, there are many "positions related to social media because companies want to leverage it to impact their brand, both online and in print."
Job seekers are also increasingly becoming interested in jobs that pertain to social media, as it is a growing field with endless possibilities. So, social media jobs are in demand, and temporary staffing agencies have a great opportunity to offer these types of jobs from a variety of business types. Social Media is prevalent everywhere now, it can even be used to generate candidate leads, and as discussed in a previous post, generate client leads.
World Wide Specialty Programs has always had a singular purpose – to design, develop and provide staffing insurance programs for the staffing industry. Working with over 2,000 insurance brokers nationwide, we know the staffing industry better than anyone, and can provide great options for your staffing industry insurance needs. Contact us today for more information about our staffing agency insurance solutions. (877) 256-0468.