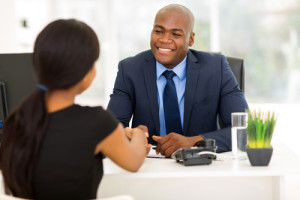 It's important to focus on improving the hiring process; however it's also essential to focus on what clients want from their staffing firms. According to an article on Monster, there are certain things clients look for from their staffing agency. It's also essential to protect your firm with Staffing Professional Liability.
Show clients depth. As far as being a hiring employees, anyone can use the internet to search for candidates. In order to really get a business interested, your agency must prove that you will go above and beyond the competition.
Make every penny worth it. Connect your sales to a personal story of success when talking to prospective clients. Clients want to know what you can do for them. Make sure to mention that the firm will reach prospective candidates that they can't reach on their own.
Be meticulous about job orders. Clients are looking for agencies that will go into everything from day-to-day operation to physical and climate requirements of the work. It's also important to know whether the use of a computer is required or not.
Show what you can do. A competent agency will show their relationships with their candidates and how that can make a difference in opportunity. Developing a relationship with past candidates can allow for engagement in future opportunities.
Supply work-ready candidates. Most businesses cannot be bothered to train their temps and expect staffing firms to be supplying employees that are ready to work. A well-researched agency is what clients are looking for.
Understand all industries you work with. There are all types of businesses that want to hire a staffing firm. Provide workers fluent in all types of industries.
Pay attention to long-term interests. Just because your firm is supplying short-term temps, doesn't mean you need to provide workers without full-time potential. Clients appreciate this.
Be a durable agency and staff. Focus on building a staff that can build long-term staffing relationships and can show loyalty and commitment to the company.
At World Wide Speciality Programs, we understand how important it is to protect your staffing firm from legal actions that can result in financial loss. We provide services for administrative and blue collar employees to professionals. This includes architects, engineers, accountants, attorneys and medical professionals. For more information on how we can protect the staffing industry at large, call us today at 877.256.0468.