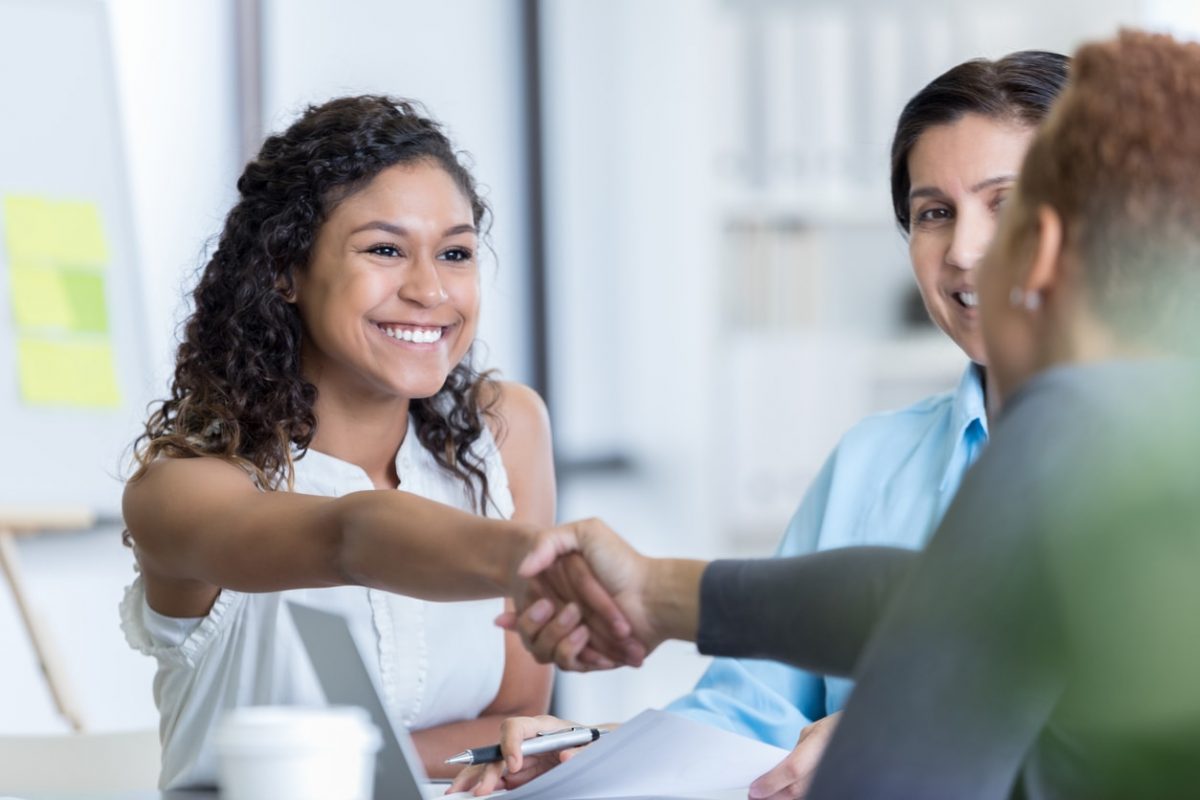 When it comes to recruiting, you're going to want the best candidate for the job. It's going to be quite a bit of resumes to read through before you can pick the ones you want to interview, but it's an issue that can't be denied. Some say hire the ones with the experience; others say hire the one who's going to be the best fit with the company. Neither one is the wrong answer, but both ways have pros and cons.
It's hard to pinpoint a candidate based solely on one thing, so don't. When evaluating new hires, it's important to take into account a multitude of things, including whether they have experience or a good personality. Everything also comes down to the culture of the company; some companies want personality, some companies want skills. Depending on your clients, they may prefer one over the other. However, here's a look at why both personality and experience should be considered carefully during the staffing process.
How Much Does Personality Matter?
A 2013 executive study done by digital education company Hyper Island found that 78 percent of the fortune 500 companies interviewed are looking for personality first and skill sets third (39 percent). Cultural alignment was also a necessity at 53 percent, essentially tying in with personality in terms of importance.
Virgin group founder Richard Branson argued in a 2015 LinkedIn post that you should always hire personality over skills every time. The post, aptly titled "You Can't Fake Personality, Passion or Purpose", goes on to explain that while job skills can be learned, a good personality simply can't. Long story short, a personality is the only way to see if someone is a good fit for your company.
"In my eyes, personality always wins over book smarts," wrote Branson.
How Experience Comes Into Play
While Branson praises personality over skills, other companies might search specifically for skillset over personality. Robert Hervajec, the CEO and founder of the Hervajec group (also known for his role on Shark Tank), feels differently than Branson. Hervajec searches for skills first and personality later, according to a 2015 post titled "Separating Top Performers From Those With Great Interview Skills". Hervajec's belief that skills should come first completely contrasts those of Branson.
"One of the things I like to do is get to the core of someone's skill set. For example, if I'm interviewing for a sales role, I ask about the individual's primary motivators. Then I let them know there is an opening in our marketing team and ask if they would be interested in learning more. To me, someone in sales needs to be laser focused on achieving their target and driving for that number. It's not the same person that I would hire to work on our marketing or communications team. If you waver in your approach and express interest in the second role, you're not the person for my team," explains Hervajec.
Obviously you shouldn't recruit a candidate based solely on their personality. Yes, job skills can be taught and developed on the job, but it is important to make sure that your new hire has a base level of knowledge and the potential to perform all of the job's necessary duties. In addition, if the choices made during the hiring process come off as in any way discriminatory, this could lead to costly Direct Hire staffing insurance claims. However, if you are torn between two candidates of similar skill levels, it's not a bad idea to think about who would have better chemistry with their new team, as a team that works well together will create great work together.
About World Wide Specialty Programs
For the last 50 years, World Wide Specialty Programs has dedicated itself to providing the optimal products and solutions for the staffing industry. As the only insurance firm to be an ASA commercial liability partner, we are committed to that partnership and committed to using our knowledge of the industry to provide staffing firms with the best possible coverage. For more information about Staffing Professional Liability Insurance or any other coverage, we have available to protect your staffing business, give us a call at (800) 245-9653 to speak with one of our representatives.