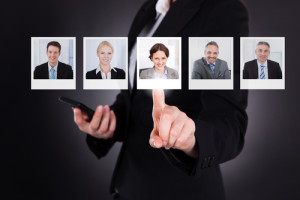 In order to secure a client, there are a number factors that must be considered. In a competitive market, it is important to demonstrate the worth of the staffing agency and all the ways in which it can benefit the client. In this Staffing Agency News report, we will take a closer look at the selling features of agencies, directly from the mouths of clients.
As pointed out by Monster.com, anyone can google candidates. So in order to win new business, agencies must show that they will go deeper than the competition for the client to field the right candidates, whether for a temp role, a direct hire or something in between.
Demonstrate Depth- Agencies that show clients how they are finding candidates, how they are being contacted, etc. will show them the dedication and depth of the process.
"I will absolutely select a staffing vendor based on the depth of their recruiting process. The responses are truly varied. I want to know how you're sourcing, who are you talking to, how you are using contacts as a launch point for referrals," says Matt Lowney, vice president of talent at The Buntin Group.
Be Transparent- Agencies are advised to be transparent about how the client's money is being spent, including sourcing and screening. Recruiters who do more than online searches are able to charge a heftier fee, create more success stories, and promote their reputation.
Be Meticulous About Job Orders- Aside from just standard qualifications and skills, staffing firms should search for a candidate who will mesh well with the day-to-day operations of the business, have relative career path interests, and be suitable for the physical and climate requirements of the job.
Show the Difference You Can Make- Lowney expresses "Sometimes I get nothing back after I express an interest directly to a potential candidate. But a good agency will have the relationship with candidates that make a difference and causes them to engage with our opportunity."
Have a Unique Understanding of the Industry Served- Gaining experience placing office and field workers is essential to upholding the reputation of fluency in the industry that your agency serves.  For example, Tim Whitney of Coast Southwest chemicals, stated "Our business is manufacturing and distribution, and we need an agency with experience that aligns with my needs."
At World Wide Specialty Programs, we are dedicated to providing quality insurance solutions to staffing firms like yours. We strive to develop insurance products that specifically address the needs of staffing agencies to protect their operations, employees, and property. For more information, contact us today at (877) 256-0468.