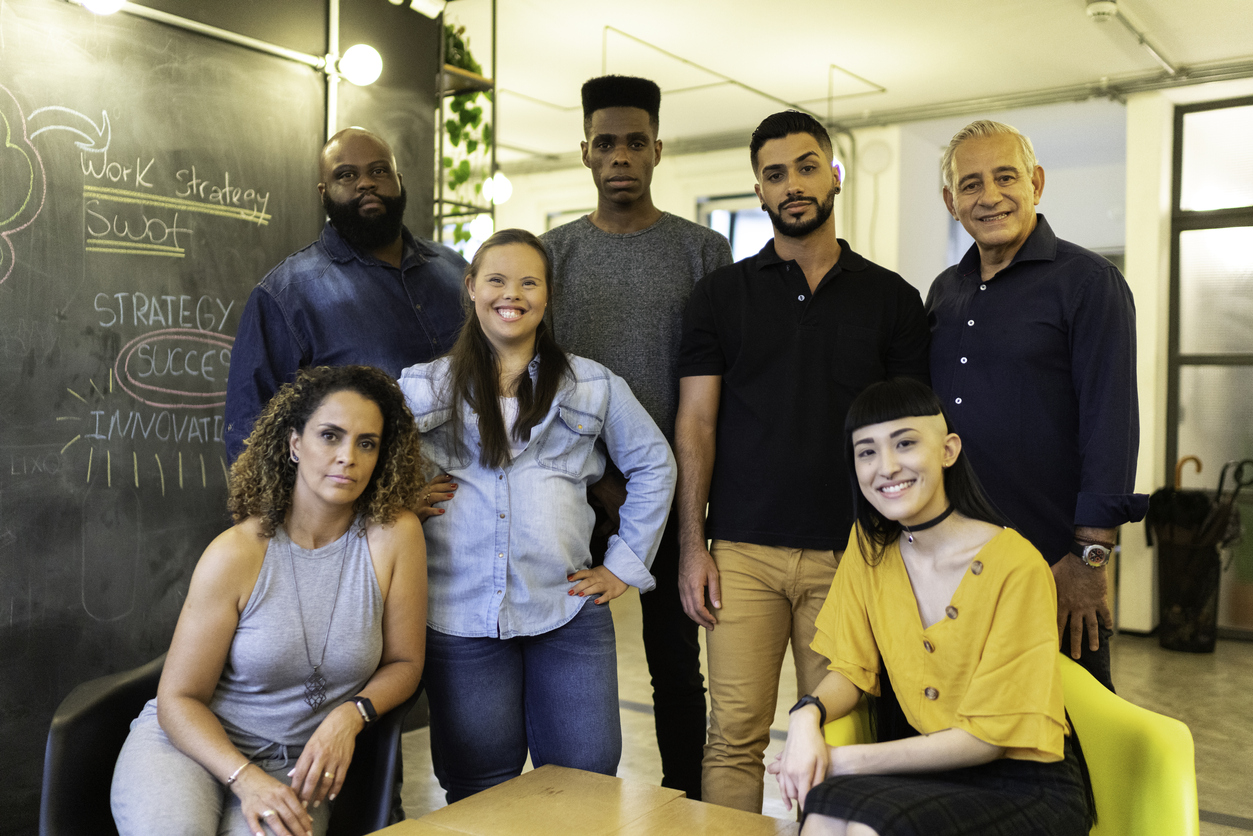 How will staffers effectively recruit Gen Z candidates? It is essential to consider that this generation is the first digitally native generation, displaying high levels of motivation, and enjoys work that ties them to their community. Gen Z individuals seek meaningful engagement, and in a low unemployment job market, businesses trying to remain competitive must offer a seamless experience for their potential candidates.
Gen Z in the Workplace
This is the first generation entering the workforce that was born with phones in their hands, so a mobile approach is a great foundation to begin attracting them.
Creativity
Gen Z are known to be more creative than their predecessors, so utilize a touch point that reflects this. They reach out to companies on Facebook, Twitter, and LinkedIn for job opportunities and recruiters must respond quickly to attract these younger candidates and move forward with the interview process. Come up with creative ways to ensure them that they will feel valued.
Money
Salary means less to Gen Z than previous generations who are mainly motivated by salary. New graduates are searching for incentives beyond that, largely based on opportunity for development. The relationships they create, and the skills they will develop are the driving force behind their motives, as they are likely to consider their first job out of college as a stepping-stone to the next one.
Technology
It is important that staffers are creative with technology. Generation Z was raised with phones and the newest technology constantly at their fingertips. This generation will be attracted by how an organization leverages the latest technology through unique and inventive ways that will assist them in building the skills they already have.
Speed
Staffers must recognize the importance of speed when corresponding with Gen Z. The majority of this generation are used to and expect instant gratification, which also applies in their pursuit to obtain a job. Be sure to respond in a prompt manner and through their preferred mediums (text and email, for example) to not miss out on top talent.
Social Media
Social media should be used wisely to communicate a company's brand in more meaningful, intimate ways rather than big campaigns. Direct messaging should be used sparingly and considerately. Visual mediums, such as FaceTime or Skype work well to build trust through face to face interactions, which is what this audience typically prefers.
Further Considerations
The candidate's first interaction with the company always leaves a lasting impression. Keep in mind that personal preferences do come into play, but regardless, individuals will notice when staffers go the extra mile to make them feel comfortable in the recruitment process.
About World Wide Specialty Programs
For the last 50 years, World Wide Specialty Programs has dedicated itself to providing the optimal products and solutions for the staffing industry. As the only insurance firm to be an ASA commercial liability partner, we are committed to that partnership and committed to using our knowledge of the industry to provide staffing firms with the best possible coverage. For more information about Staffing Professional Liability Insurance or any other coverage, we have available to protect your staffing business, give us a call at (877) 256-0468 to speak with one of our representatives.