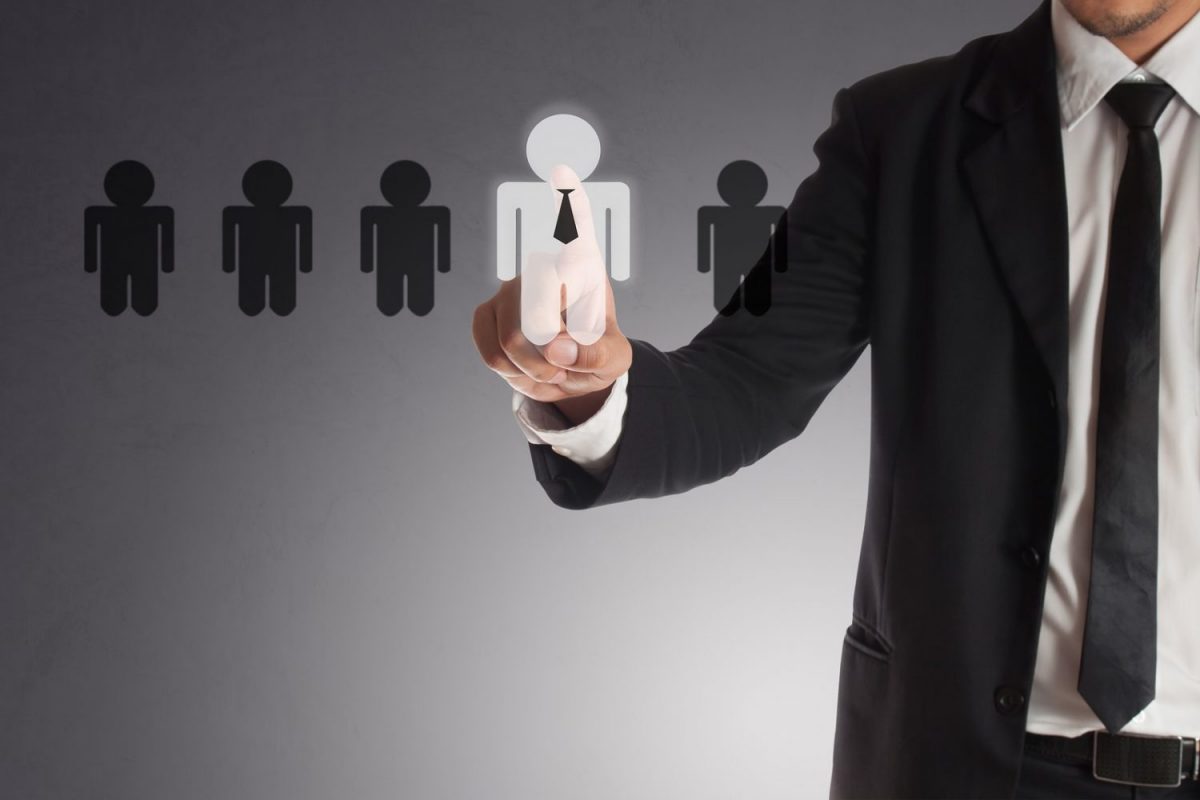 Nearly 70 percent of recruiting budgets are spent on job boards, recruiting tools and staffing agencies, according to a 2017 LinkedIn Global Recruiting Trends study, with 56 percent of leaders saying that they are now focusing on quality hires over quantity. With this customer base it's important as a recruiter or hiring manager to ensure that you're making the most out of your staffing agency and drawing in these potential clients.
The same LinkedIn study found that 83 percent of talent and HR leaders say that talent is a number one priority at their company. Another 80 percent acknowledge that employee branding is key when it comes down to hiring bright, talented individuals. You're not the only staffing agency around. How do you make yourself stand out above the rest? Here's how to help your staffing agency stand out from competitors, courtesy of LinkedIn:
Recruiters Must Think Like a Salesperson
Customer service and sales rule everything, and a successful hiring manager has to think like they are in sales. It's the only way to properly hire good talent. One must be tenacious when being a recruiter. And when you apply this mindset to your staffing agency, then you're able to grow and prosper. Recruiters hear a lot of the word "no" and it's important to push past that. Once you do that, then you staffing agency will prevail far above others.
Developing a Repeatable Hiring Process is Key
The next thing that needs to be done is to develop a repeatable, successful hiring process that will keep your staffing agency moving fluidly. Your entire team needs to follow this same process, with allowances for individual personalities and selling styles. This is the best way to ensure increased production and overall success. By identifying your best business, additional ideal clients, provable benefits and knowing your stats and individual work ratios, you'll be able to create an effective process that will work for years to come.
Differentiating from Competitors
If you're trying to be different than others, there's a few things that you could do.
Send written expectations to prospects and clients, so they know what to expect right off the bat. Ask for a specific target date to fill the position and be sure to start the conversation with "Has anything changed since we last talked?"

Be keen to understand percentages when taking orders, contracts or assignments to really understand the position. If you can identify what problems exist as a result of the vacant position, you can tackle those problems head-on sooner.

Request three interview times when writing an order, contract or assignment.

Share testimonials.
By learning to effectively overcome all objections, your staffing agency will effectively stand out from the rest.
As you work through the staffing process, make sure to keep your agency protected with a comprehensive staffing agency insurance program. From hiring claims by your potential candidates to professional liability claims from your clients, there's no shortage of liabilities in the staffing process, and it's always best to have a second line of defense.
About World Wide Specialty Programs
For the last 50 years, World Wide Specialty Programs has dedicated itself to providing the optimal products and solutions for the staffing industry. As the only insurance firm to be an ASA commercial liability partner, we are committed to that partnership and committed to using our knowledge of the industry to provide staffing firms with the best possible coverage. For more information about Staffing Professional Liability Insurance or any other coverage, we have available to protect your staffing business, give us a call at (800) 245-9653 to speak with one of our representatives.