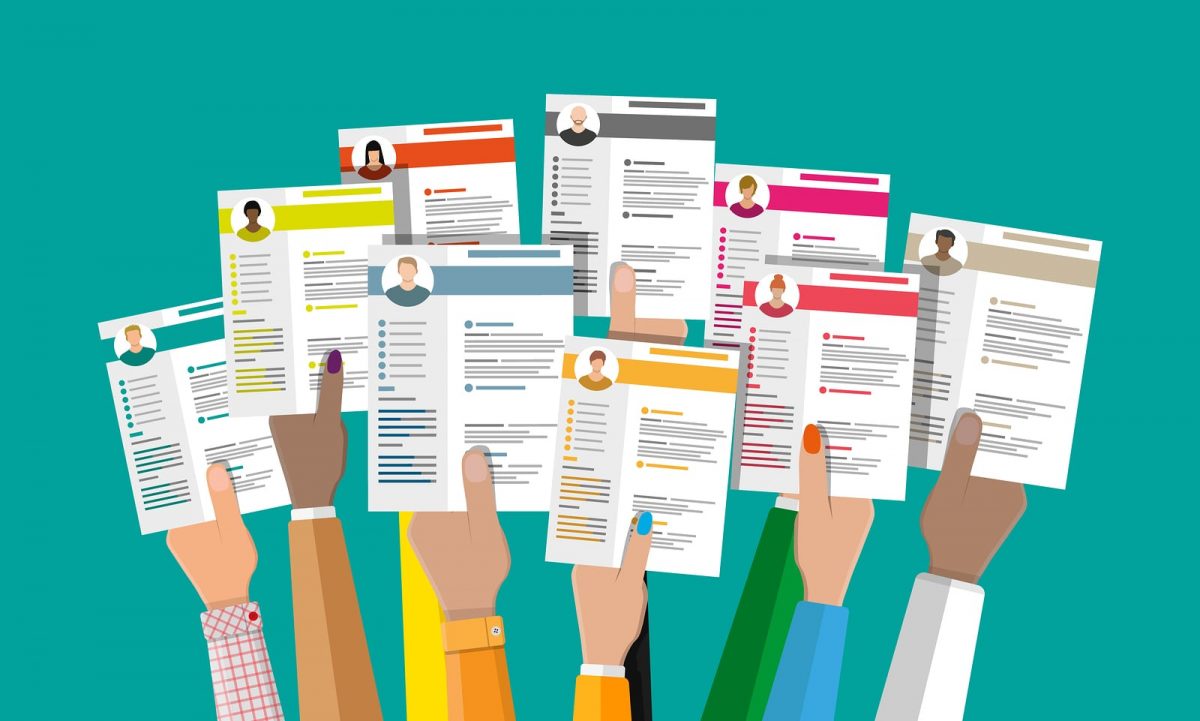 Creating a resume isn't exactly anyone's favorite past time, with conflicting ideas often leaving you at ends with where to start. Many job seekers grow confused and overwhelmed with the resume writing process, which is why they turn to organizations such as yours that offer resume-writing services. Learning how to write a perfect resume can really bolster up your job search and heavily increase the chances of landing a new gig.
Thanks to the internet, there are plenty of resume templates to work off of, but it's most important to understand why certain components should or should not be included in the ideal candidate's resume. Here's what a resume should look like in 2018, courtesy of Time:
Resume Design is Key
A good resume design is eye catching but not overbearing. Pick a clean, simple template with a sleek aesthetic that sets it apart from other resumes out there. If you're using bold and italics, be light on them. Choose a modern print style that looks good on both paper and online. And finally, do a test print before sending the resume out to others. 
Formatting can be nice, but it's most important to ensure that no matter who receives the resume and on what system they're opening it, the resume will be readable and pleasing to the eye. An intricately-formatted resume that turns into a mess of unreadable symbols on an older computer will not bring your clients any new leads.
Put All of the Meat on the Top
The top one-third of a resume matters more than anything. All contact information at the top should be absolutely correct, and for an online resume, a link to an up-to-date LinkedIn profile will further help a prospective employer to easily learn more about your clients.
Objective statements have fallen out of use in recent years, but a summary statement can be an effective way to make an elevator pitch for the job. 
Make Sure You Beat the Resume Bots
Applicant tracking systems are out there, and your client's resume needs to beat them. These systems scan resumes and look for certain keywords that the job poster wants. So long story short, potential employees have to plan their resumes around technology. Keep a careful eye out for the keywords and most important concepts in the job listing or job description, and find natural ways to work those into your client's resume.
Walk the Walk
Don't stuff a resume with responsibilities. Employers want to know about successes and growth throughout past companies. Ask your client for specific information about what they've accomplished and how they've developed their professional skillset throughout their years of employment.
Be Selective About Work
Don't put every job that your prospective employee has ever had on there. Put the ones that matter for the job that they're applying for. No potential employer wants to read a ten-page resume, and the more that you put on there, the more you risk losing the important details in the crowd.
No matter what type of professional services that you offer, make sure that your staffing agency is protected with a comprehensive staffing agency insurance program.
About World Wide Specialty Programs
For the last 50 years, World Wide Specialty Programs has dedicated itself to providing the optimal products and solutions for the staffing industry. As the only insurance firm to be an ASA commercial liability partner, we are committed to that partnership and committed to using our knowledge of the industry to provide staffing firms with the best possible coverage. For more information about Staffing Professional Liability Insurance or any other coverage, we have available to protect your staffing business, give us a call at (800) 245-9653 to speak with one of our representatives.